Today was such a beautiful day! I got to ride my bike all over the city! We went to the Bibliothèque National to pick up
100 years in fashion illustration
, there are so many great illustrations in this book I am so inspired to take out my water colors and pens and get started for the new school semester. I am so excited to have all the new fashion design classes! I think I want to base my first concept on these 1938 illustrations I got in this book I baught a few years ago. I will blog about that later...
I recently discovered this band from The Netherlands called Shocking Blue, they do the original version of the Famous song
"Venus".
We picked up there first album at are favorite record store and were blown away by all the great psyche tunes and of course the haunting voice of the lead singer Mariska Veres. Of course I was taken away by her mysterious 60s look!
Here are some photos I found of her :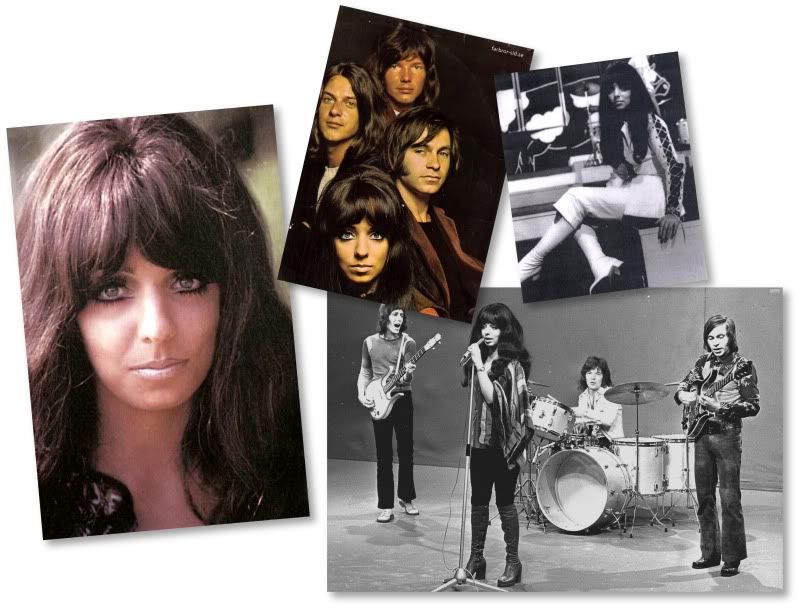 If you never hurd of this band and dig 60s stuff this is a must! With all of this in a whirlwind in my mind I was inspired to put together today's colorful outfit. I baught this lovely 60s psychedelic two piece on etsy back in the winter. The price was great and I knew it would come in handy sometime this summer. My Jackie O style shades are vintage Italian shades that Stéphane picked up for me on a thrifting adventure. They are in amazing condition! My white T strap sandals are from Winners and my red bag is a vintage 70s Dior satchel that I picked up years ago while thrifting, the red dangle earrings I picked up at a cheap jewlery stand in the metro.
xox
-Izzy