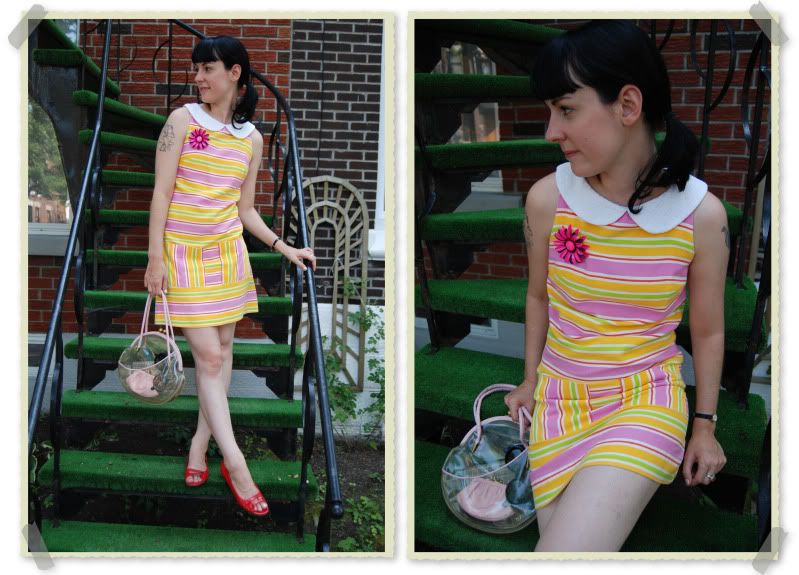 Vintage candy strippes 60s mini dress, etsy find
Vintage tin flower pin,thrifted
Red peep toe wedges, Winners
Pink and transparent 60s purse,thrifted
I will not complain about this heatwave that began last Tursday! It's great, atleast we got our taste of summer! I start school next week, oh my! Already. I am pretty excited,it's about time. I got my schedule, I had to move stuff around so I could work, I lost my class with my favorite pattern making teacher but got a pretty good one for the design classes. I wish I was rich I would go buy a new Fall wardrobe! I think I will make some Fall stuff myself if I find time. In the meantime I will enjoy this pretty weather and have a romantic weekend in Toronto this weekend!