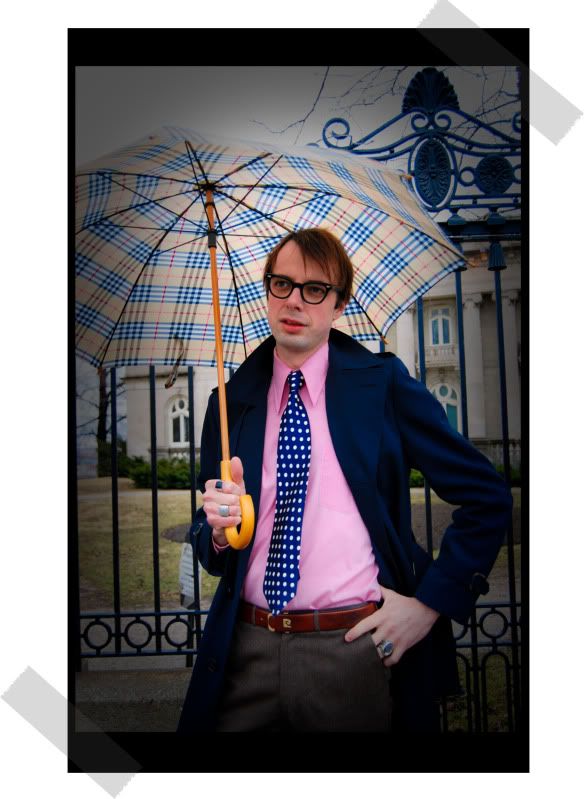 Meet Stéphane a very stylish Montreal boy who inspires me everyday, a style icon to me and should be for others ;)
It not only helps that he is my boyfriend but this boy has a very interesting look. He loves to get dressed up for no reason, he says he loves to dress up for himself everyday. This is something in men that you do not come across very often now a days. All you see are guys wearing tee shirts with prints, flip flops, cargo shorts or jeans. Men just don't dress up like they use to. You don't have to have alot of money either if you want to look good, just a few bargains here and there and some thrifting and voila instant personal style at your finger tips. I find that most men will just buy what ever is comfortable and not think about it afterwards. I know that there are other men like Stéphane out there that care but for the bigger part most men just don't seem to put the same effort as women do. Men should not be affraid to show that they care they should be encouraged. I don't know if it's virility thing but a man that cares about the way he presents himself is way more appealing, don't you think?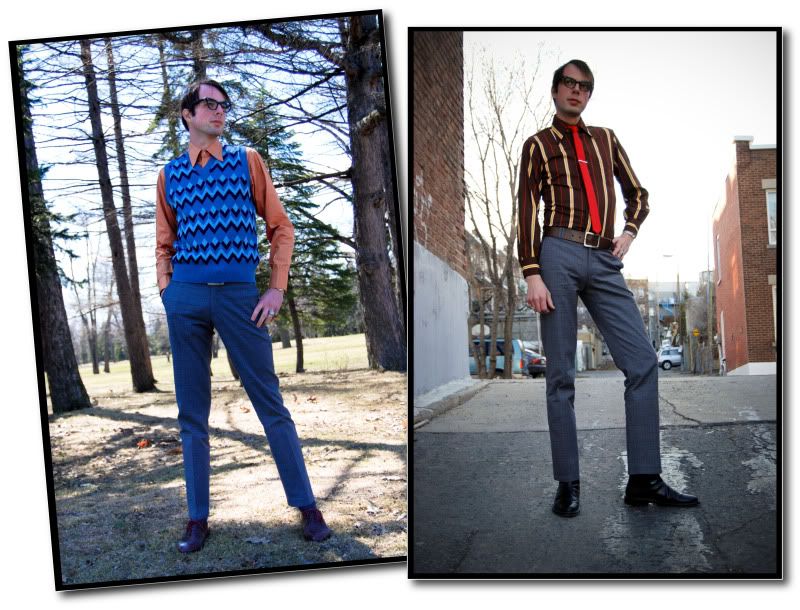 What is great about Stéphane's style is that he is not affraid to try new things out and is not affraid of what others may think. He rides his bike through the streets of Montreal in coloful dress shirts, vintage dress shoes, vintage printed ties, and his signature black 60s eye glasses that he found on etsy. To me Stéphane is my favorite male style icon, his color mixes and proportions and attention for details really makes me have hope in men's fashion.